From previous article:
-->
Eurexia Soluciones
-->
This Survival Garden Is Portable
-->
Play Popular Music With Ease
-->
Isochiral Music
Guardian and Bellingcat investigation finds more than two dozen Islamic religious sites partly or completely demolished since 2016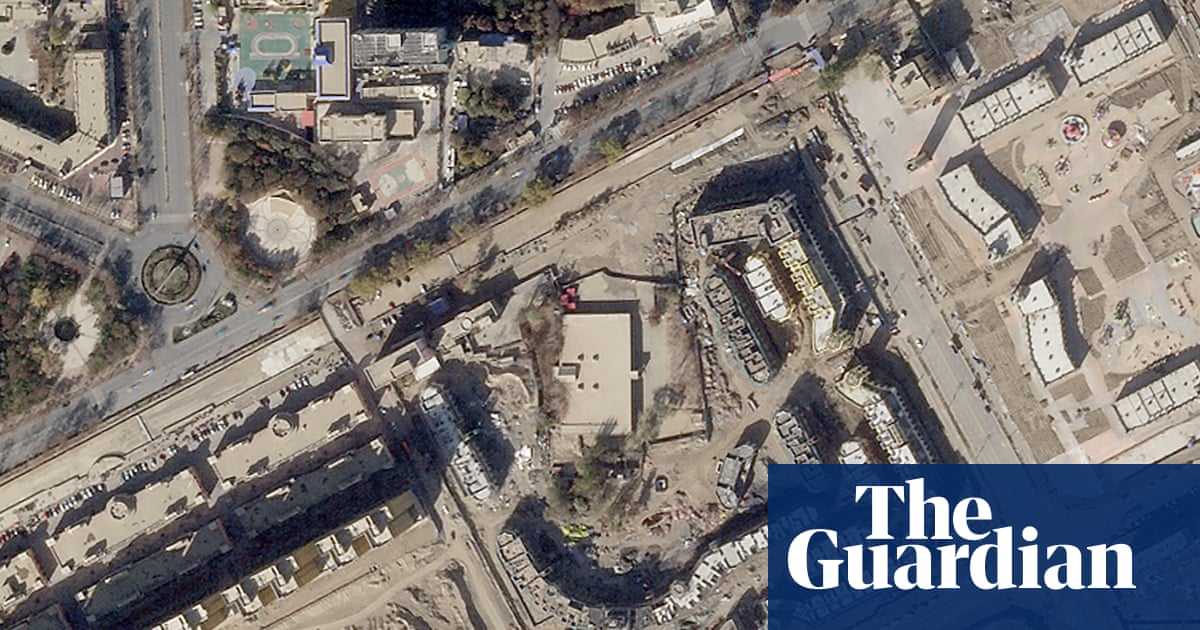 Around this time of the year, the edge of the Taklamakan desert in far western China should be overflowing with people. For decades, every spring thousands of Uighur Muslims would converge on the Imam Asim shrine, a group of buildings and fences surrounding a small mud tomb believed to contain the remains of a holy warrior from the eighth century.
Pilgrims from across the Hotan oasis would come seeking healing, fertility, and absolution, trekking through the sand in the footsteps of those ahead of them. It was one of the largest shrine festivals in the region. People left offerings and tied pieces of cloth to branches, markers of their prayers.
Visiting a sacred shrine three times, it was believed, was as good as completing the hajj, a journey many in underdeveloped southern Xinjiang could not afford.
But this year, the Imam Asim shrine is empty. Its mosque, khaniqah, a place for Sufi rituals, and other buildings have been torn down, leaving only the tomb. The offerings and flags have disappeared. Pilgrims no longer visit.
It is one of more than two dozen Islamic religious sites that have been partly or completely demolished in Xinjiang since 2016, according to an investigation by the Guardian and open-source journalism site Bellingcat that offers new evidence of large-scale mosque razing in the Chinese territory where rights groups say Muslim minorities suffer severe religious repression.
Using satellite imagery, the Guardian and Bellingcat open-source analyst Nick Waters checked the locations of 100 mosques and shrines identified by former residents, researchers, and crowdsourced mapping tools.
Out of 91 sites analysed, 31 mosques and two major shrines, including the Imam Asim complex and another site, suffered significant structural damage between 2016 and 2018.
Of those, 15 mosques and both shrines appear to have been completely or almost completely razed. The rest of the damaged mosques had gatehouses, domes, and minarets removed.
A further nine locations identified by former Xinjiang residents as mosques, but where buildings did not have obvious indicators of being a mosque such as minarets or domes, also appeared to have been destroyed.
Uprooted, broken, desecrated
In the name of containing religious extremism, China has overseen an intensifying state campaign of mass surveillance and policing of Muslim minorities many of them Uighurs, a Turkic-speaking group that often have more in common with their Central Asian neighbours than their Han Chinese compatriots. Researchers say as many as 1.5 million Uighurs and other Muslims have been involuntarily sent to internment or re-education camps, claims that Beijing rejects.
Campaigners and researchers believe authorities have bulldozed hundreds, possibly thousands of mosques as part of the campaign. But a lack of records of these sites many are small village mosques and shrines difficulties police give journalists and researchers traveling independently in Xinjiang, and widespread surveillance of residents have made it difficult to confirm reports of their destruction.
The locations found by the Guardian and Bellingcat corroborate previous reports as well as signal a new escalation in the current security clampdown: the razing of shrines. While closed years ago, major shrines have not been previously reported as demolished. Researchers say the destruction of shrines that were once sites of mass pilgrimages, a key practice for Uighur Muslims, represent a new form of assault on their culture.
Original Article : HERE ; The Ultimate Survival Food: The Lost Ways